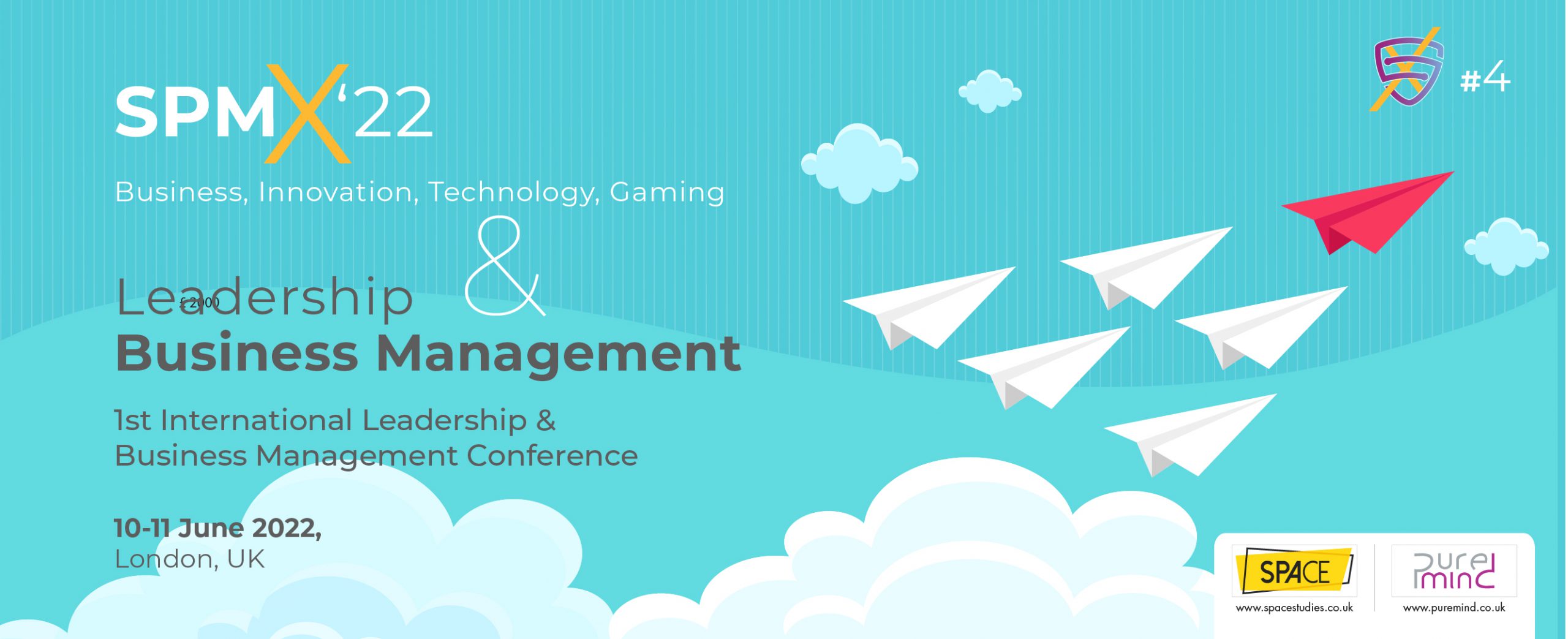 SPMX Conference Series:
International Leadership & Business Management Conference – a joint conference by SPACE Studies & PureMind
10-11 June 2022, London
SPMX Conferences is a joint academic conference series in different topics including business, innovation, technology, and gaming; organized by SPACE Studies & PureMind.
SPMX International Innovation & Entrepreneurship Conference – a joint conference by SPACE Studies & PureMind, aims to discuss innovation concept and entrepreneurship in today's world from different perspectives and research areas. The conference establishes an ideal platform to recent advances and research results in the fields of business model generation, creativity, organization, marketing, new venture development and so forth. The Conference aims to explore the place issues of innovation and entrepreneurship and consider these topics in relation to social, economic, and managerial models.
Call for Papers
SPACE Studies and PureMind invites researchers, policymakers and social partners to share their knowledge from their fields of expertise according to the topics of the Conference.
Topics
Business planning
Business structure
Change Management
Communication and negotiation
Customer relations
Financial management
Globalization
Human resources
Knowledge Management
Management competencies
Managerial theories
Policymaking
Remote working
Risk management
Time management
Other relevant titles and disciplines under leadership & business management
For details and registration please visit here.